Company News.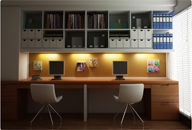 In-Space Interiors Pvt Ltd is recognized as a full service interior design firm specializing in comprehensive interior designing, space planning and implementation. In-Space specializes in commercial design.They combine practical knowledge with refined aesthetic, which has become the hallmark of their work. In- Space Interiors was formed in 2000.

In the last 10yrs our total business has been approx. Rs 10 cr.
Beautification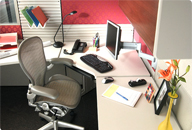 In this modern world, offices are no longer just a space to sit and work but they are now cheerful places where colour schemes, shapes of furnitures all go together to create an atmosphere that is conducive to better output. Good designing is not only a question of aesthetics but also of necessity. In today's world space is the main problem and we are there to solve this problem by making best use of space within the required constraints of our clients. It is our objective to create ambience and not only decorate. We are there to see and implement the client's requirements and help our clients achieve this by our ideas. We take pride in our ability to deliver quality interior design to our clients and provide services that is unmatched, regardless of the project size.